/
/
Ability Awareness Club
/
Ability Awareness Club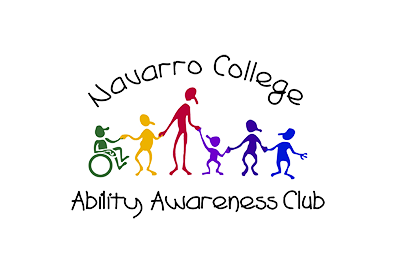 Come join the Ability Awareness Club! Be a part of a supportive environment!
Purpose of the Club (Student Life)
Increase disability awareness on and off campus.
Share and exchange ideas and promote activities.
Gather and exchange information on resources that will help students overcome obstacles/barriers that come with disabilities.
Create a supportive environment that will promote advocacy for disabled students for the purpose of obtaining accessible education.
Promote value, dignity, and worth of all individuals despite their disabling condition.
---
We are currently looking for campus leaders, difference makers and those wanting to take a stand for a worthy cause. We are hoping to fill our ranks and grow our membership.
Executive Council, which includes:
President
Vice President
Secretary
Treasurer
Representative
and expand our membership across all Navarro College campuses:
Corsicana
Waxahachie
Midlothian
Mexia
For more information, contact the Disability Services Office at (903) 875-7731, dsa@navarrocollege.edu, or come by the Corsicana office located in the Gooch, across from Financial Aid.